Updating your front door is a great way to add some life to your home's entrance, but with so many styles available, where should you start? One of the most popular options in recent years in composite front doors, and homeowners across the UK still put this type of design at the top of their wish list. Here's an insight into why composite doors are still a firm favourite.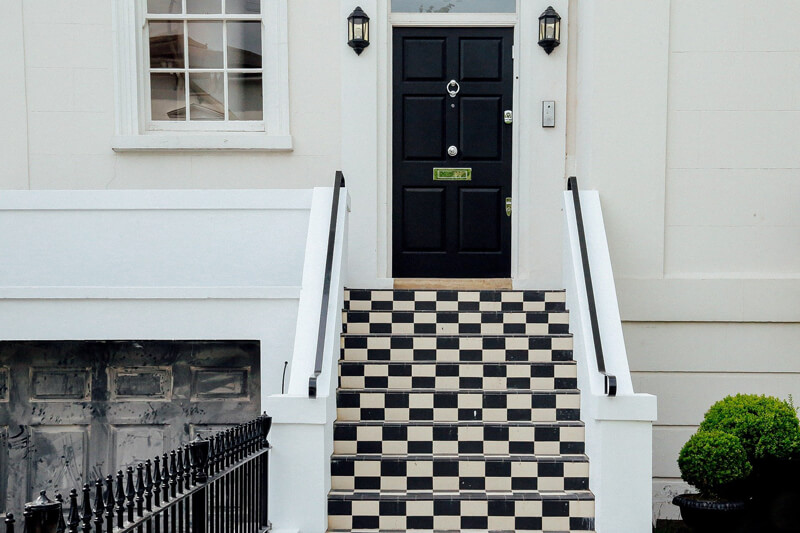 What Are Composite Front Doors?
Composite doors are a highly popular alternative to wooden front doors, chosen for both traditional period properties as well as new homes. The 'composite' part of the design comes from the mixture of materials used, blending a hardwood inner frame, PVC and an insulating polyurethane foam core, which can be manufactured in a variety of thicknesses.
The result is a door that looks and feels like real wood but without the upkeep associated with wooden materials. Composite doors can be installed throughout a property and are most commonly chosen for both back and front doors.
Why Are Composite Doors Popular?
Composite doors remain popular due to the long list of benefits they offer to property owners. They're one of the most attractive-looking materials you can choose for your entrance, emulating a classic look without looking dated.
Homeowners want to know they're making a long-term investment when replacing property features, so love the fact these front doors are highly durable. The composite material is also incredibly insulating, which means keeping draughts out and warmth inside. This is great for anyone eco-conscious, saving energy while ensuring you have a front door that can withstand all weather conditions.
Composite vs Timber Doors
Traditional wooden doors were once a permanent feature of older homes but often developed issues over the years. Wood is one of the most beautiful looking materials, but it can change in different weathers, so a bit of warping or flaked paint could cause issues such as stiff opening, difficult locking mechanisms and ongoing maintenance requirements.
While modern timber doors have now eliminated many of these problems, composites provide a cost-effective alternative and require minimal maintenance to keep them looking good. This means you won't have to worry about re-painting or staining the door over the years.
Designing Your New Front Door
Composite door designs don't just have to stick to a traditional appearance. In fact, they're one of the most versatile solutions available, from sleek and modern styles to designs with a country or period feel.  You can customise the design in any way you like, including patterned glass, fanlights, matching hardware and number plates. There are hundreds of colours to choose from to create the look you want.
Are you looking for a local composite door company?
Speak to the team at Hamiltons. We work across South London and Surrey locations, offering bespoke window and door collections in Croydon, Dorking and Earlsfield. If you'd like to arrange a free, no-obligation consultation, contact us.