We provide beautiful, high-quality, bespoke shutters for properties in London & the South East
If you are looking to spruce up your home with elegant new shutters or need to add a bit of privacy to your street-level rooms, you have come to the right place! At Origin Shutters, we have a wide range of beautifully designed interior shutters available to suit all styles of home, budgets and functional requirements. From blackout shutters that enable you to create a perfectly dark space for sleeping or watching films, and café-style shutters that let in natural light while improving privacy, to full-height shutters that add classic elegance to any room, we take pride in beautiful, high-quality interior shutters that enhance your home.
Experts in shutters
As shutter specialists, we know everything there is to know about plantation shutters and finding the most suitable design for each window. This is largely due to our expertise in the glazing industry. Our team has more than 50 years' experience in supplying and installing windows for homes and commercial properties, which means that, when we advise our clients on which style to choose, we look at every aspect of the window for perfect balance.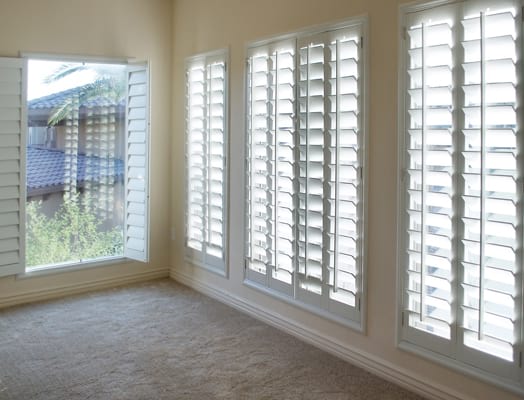 Blackout, café-style and full-height shutters
We are committed to providing our customers with window shutters that look amazing and put you in control. Whether you need to brighten or darken a room, make it more private or add a splash of colour, our bespoke shutters will enable you to do so. Our range of shutters can be fully customised to meet your needs in terms of size, material, finish and function.
Why choose shutters?
Custom shutters offer a wide range of benefits that blinds and curtains may not. For a start, they put you in complete control over how much natural light is able to enter your room and, similarly, the level of privacy that is achieved within the space. Shutters are ideal for homeowners that want to add a clean, contemporary touch to their homes – rather than relying on thick, heavy curtains for blackout purposes or blinds that blow around when the window is open. They are also versatile and can be dressed up or down depending on your style: your café-style shutters can be paired with light, elegant sheer curtains, for example.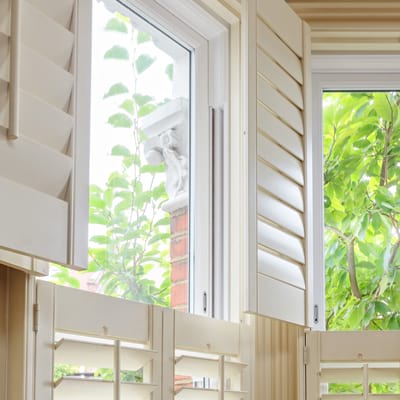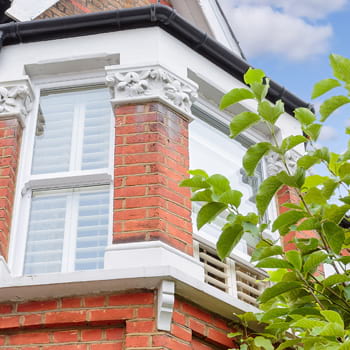 Tailored, honest advice
We want you to feel happy and comfortable in your home. That's why we are more than happy to provide advice on choosing your shutters, and will do so in line with your budget, stylistic preferences and functional needs.
We will be pleased to talk to you about our range of shutters for your home in South East or South West London. Contact us at Origin Shutters today to find out more about the benefits of plantation shutters or to receive a free, no-obligation quotation for your project.
Blackout Shutters
Blackout shutters are ideal for nurseries, cinema rooms and bedrooms with bright streetlights outside the windows.
Full Height Shutters
Elegant full-height shutters enable you to create a bright, private living space in any style of home.
Ready to get a free quote for your shutters?