Did you know that burglaries increase by as much as 20% during the autumn and winter months? Burglars take advantage of the darker nights to make breaking in easier… But there are steps you can take to make your home a less desirable target.
Kommerling system windows for quality and security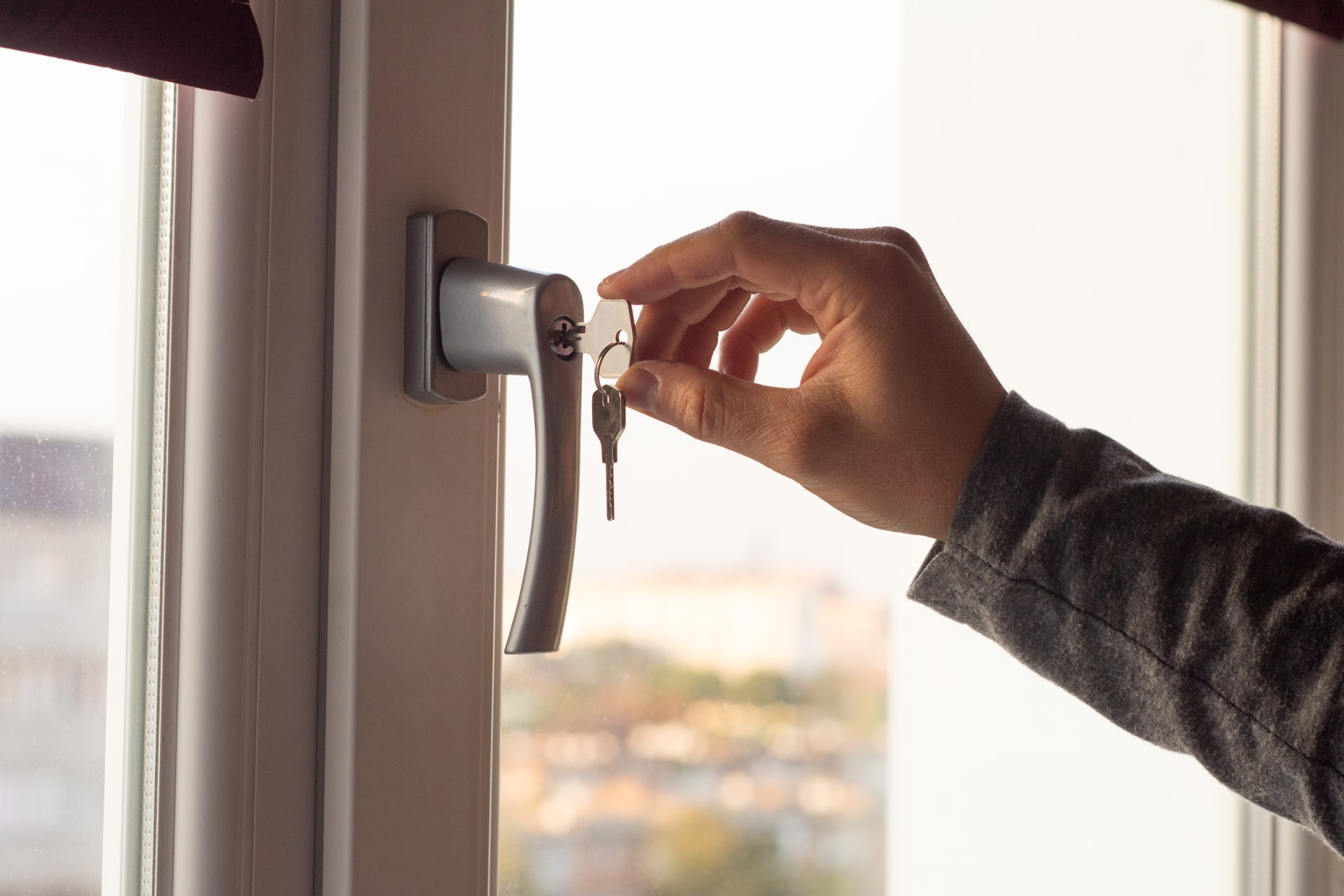 You'll be pleased to know that we take home security very seriously at Hamilton Windows. That's why our windows and doors are made using only the best available products and materials to create high-quality glazing with enhanced security features.
We use only high-quality Kommerling windows to ensure the security of your property. The established window maker is internationally renowned for their premium quality products – the first windows to gain the British Board of Agreement's approval for product security.
The Kommerling windows that we install all feature Eurogroove – a system that allows us to fit additional security measures such as shootbolts without damaging the window.
Talk to us about window and door security
Our window and door fitting experts work hard to make sure they know all about the best available products and state of the art technologies in order to maintain our high standards.
Our windows and doors are made with a number of different materials, all of which feature a high-security locking system, and all with their own unique benefits. The most popular materials for our windows and doors include:
We can help you to choose the right windows and doors to make your home look good – and keep it secure. For inspiration, take a look at our gallery and call our friendly team for advice and a free, no-obligation quote on 020 8390 4855. They'll be happy to discuss our most secure window and door options for both residential and commercial properties.
Top tips to increase your home security
Aside from choosing exceptional glazing with enhanced security features, there are a few other steps you can do to keep your home or commercial property safe and secure:
Keep watch: Install CCTV (or even a smart doorbell) so that you can keep an eye on your premises at all times. Burglars will be less likely to target a property if there is any chance of their image being captured and passed onto the police.
Be alarmed: Burglar alarms are a good deterrent. Burglars won't want to attract attention to themselves – or risk triggering an alarm.
Light up your life: Leave the lights on so it looks like there's always someone at home. Smart lights, timers and motion-activated outdoor lighting are all a good idea.
Keep it clean: You want your home to look lived in. That means keeping it tidy. Make sure your bins are looked after and don't let mail pile up by the letterbox. If you go on holiday ask a neighbour to look out for these things for you so that it still looks like there's someone at home.
Make your home safer with Hamilton Windows
Want to increase the security of your home in Wallington, Woldingham, Surrey and South London? For a free, no-obligation quote call Hamilton's expert team on 020 8390 4855 or email info@hamiltonwindows.co.uk.