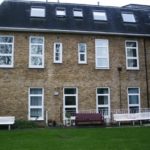 Thinking of selling your property? You'll want to make sure it's market-ready in order to get the best offers from potential buyers.
Today, Hamilton Windows is offering a few suggestions on how to garner the best figure for your property with a quality glazing upgrade.
Improve your home's kerb appeal
By making the investment in a glazing upgrade, you'll instantly improve your property's kerb appeal.
This is a vital consideration for many prospects, as customers can deem "what others think" as a key consideration when it comes to real estate interest.
Give your interiors a new lease of life
With a glazing upgrade from a professional company, your home's interior spaces will look better than ever.
Instead of chipped timber and peeling paint, your home will be in peak condition to bring to market, especially when combined with a few other home improvements.
Use energy efficiency as a key part of your sales pitch
By upgrading your low performing windows to energy efficient, uPVC products, you'll have another sales-worthy benefit to sell to customers.
High performing windows help reduce your carbon footprint, and reduce the need for expensive heaters and air conditioners throughout the year.
In fact, with energy efficient windows saving homeowners money on their annual utilities bills, these gorgeous products really can sell themselves, so make sure potential buyers are aware of their financial perks!
Instantly increase the square footage of your home
Many glazing products can make your home appear bigger.
For example, bi-folding doors are perfect for opening up your living spaces, and creating, or giving the illusion of, more open plan living.
What's more, bifolds will let in more natural light, which will make it seem like you have an even roomier property.
Maximise the value of your home with Hamilton Windows today
We have all the skill and experience to advise on the best way forward for your property.
Whether you'd like full-scale, luxury products, or a smaller glazing upgrade to impress buyers, we'll be able to help.
Give us a call on 020 8390 4855, or fill in your details on our contact form, and we'll be in touch to discuss your ideas and requirements.
If you liked this blog post on glazing, now try these:
How to look after your uPVC windows
How double glazing works to keep your home warm