Are you looking for made to measure shutters for your Wimbledon home?
Light, airy and stylish, shutters are the ideal choice when it comes to adding character to your home. At Hamiltons, we are proud of the fantastic range of shutters we offer our domestic and commercial clients in Wimbledon and Southfields and South London. Whether you are after café-style shutters for a Bay window of a ground-floor flat, bespoke blackout shutters for a cinema room or nursery or full-height shutters with wider louvres for French windows, we can help
Our shutters are suitable for:
Bedrooms: Blackout shutters are popular choices for bedrooms and nurseries to ensure sound sleep.
Kitchens: Many of our clients choose full-height shutters for their kitchen because they let in an abundance of natural light.
Bathrooms: We can supply and install water-proof shutters of all types that will never rot or warp.
Cinema rooms: Blackout shutters are also a popular choice for cinema rooms, to help create the perfect environment for watching films.
Offices: Full height and café-style shutters are popular in offices to allow control over light and privacy.
We have over five decades of experience in supplying and installing window shutters and bring vast expertise and experience to every job.
Whatever the style of your home, budget and functional requirements, we will have something to suit. Our plantation shutters can be designed to fit the size and shape of your windows exactly and can create a balanced look. We can cater for the most unique windows, such as bifold windows and Bay windows and can fit exterior and interior shutters.
Why install window shutters in your home in Surbiton?
Blinds, shutters and curtains can have a huge impact on the atmosphere and character of your home. With the right products, colours and style you really transform the look and appeal of any room. But why install window shutters?
Here are just a few reasons:
Offer different levels of light and privacy: Window shutters are very versatile and can provide varying levels of privacy and light that curtains and blinds cannot offer. You can also have complete privacy, whilst letting in a generous amount of light.
Perfect for unusual or irregular window shapes: We can custom-make your shutters so they fit your windows, so they look perfectly balanced. Large windows suit wider louvres and smaller windows look better with smaller louvres. We can also cater for interior and exterior shutters and shutters for French windows.
Improve energy efficiency: Our shutters are custom-built for the window, so there is less space for cold air to get into the room. This means they can significantly improve energy performance and contribute to lowering fuel bills.
Durable and long-lasting: Our made-to-measure window shutters are made from high quality materials that will last and they are fixed in place, so are far less likely to suffer from wear and tear.
Reduce external noise: Depending on the material the shutters are made from, this can reduce the external noise within a room, so if you live on a noisy road, noise pollution will be reduced.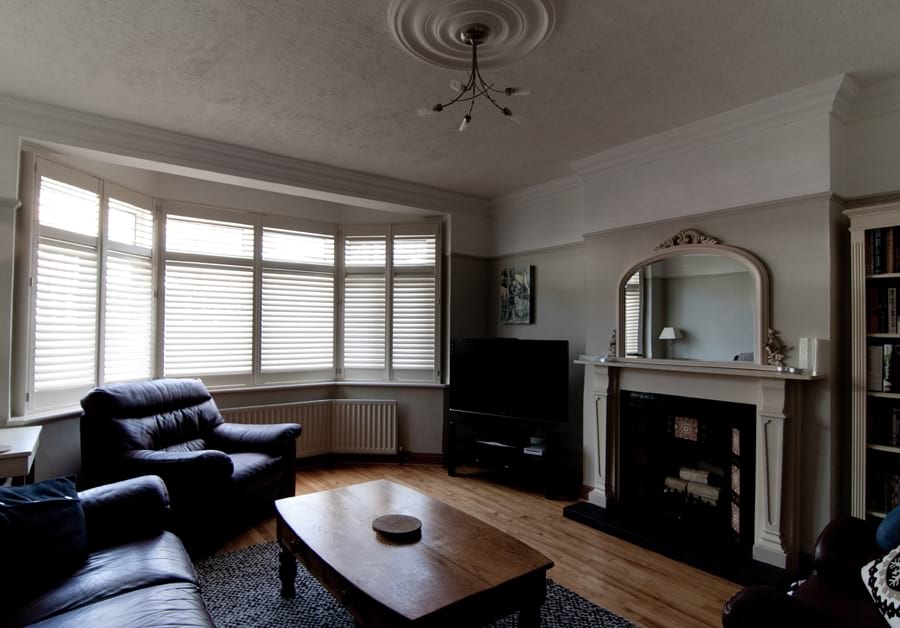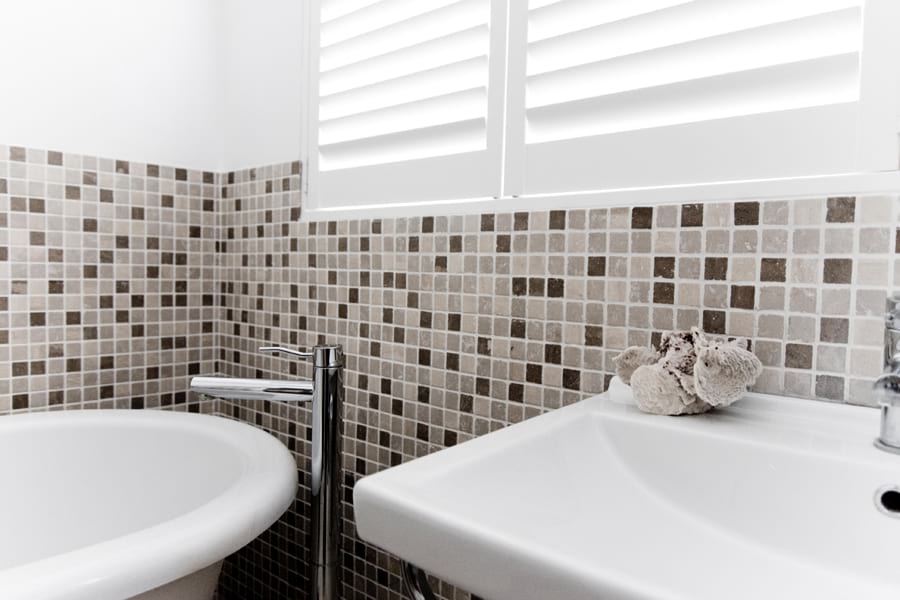 Why choose shutters for your property?
Adds value: Our made-to-measure shutters can be made to fit your windows perfectly and will complement the style of your home. They are a valuable investment and will always look appealing.
Stylish: Whatever shutter design you choose, your shutters will add a clean, fresh and contemporary touch to your home.
Control light and privacy: You can control your privacy and how much light you have coming into a room easily with our window shutters.
Retain heat: Our shutters are made to fit your windows exactly so there is less space for drafts and cold air to come into the room. They are naturally insulating so will improve your home's energy efficiency.
Durable and low maintenance: Our window shutters are designed to last and are very low maintenance and will only need a quick wipe and dust to be kept looking as good as new.
Increase security: Shutters can be angled to improve security and can offer peace of mind when you are away from your home.
We are committed to providing a personal service and can offer a free, no-obligation survey and quote at any time. Please call us today on 020 8629 1164. We look forward to hearing from you!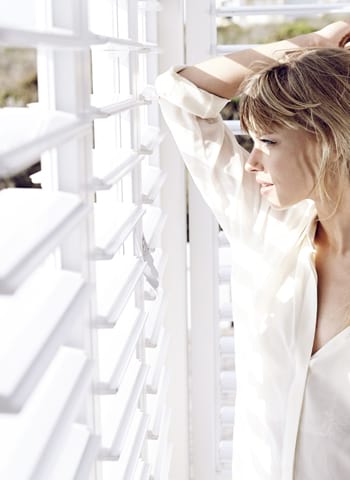 Blackout shutters for complete dark
Do you regularly get woken up by the light outside your bedroom? Our shutters provide a range of room-darkening solutions. If you need to sleep during the day and wish your child's nursery to be completely dark, our full-length plantation blackout shutters are the ideal choice.
When shut, the pleated blinds block any gaps that light could enter through, such as the space between the slats or around the frames.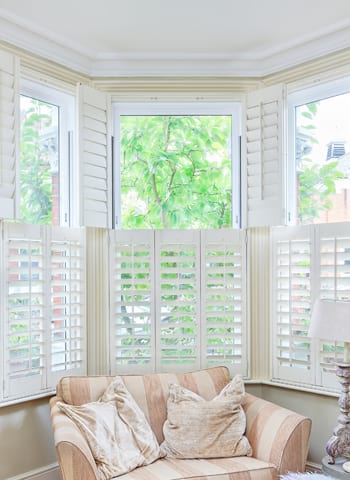 Café-style shutters for a cost-effective choice
Once fitted to the bottom section of windows, these shutters let the light fill your room but still maintain your privacy. They will also give your home a chic and continental appeal. Our café style shutters come in a wide range of finishes and materials, including medium-density basswood, fibreboard, paulownia, white teak and waterproof choices.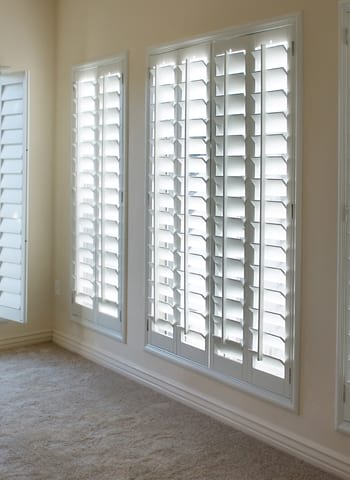 Classic full-height shutters
Designed to cover the full length of your windows, full height shutters are the most common choice of plantation blinds. They allow a full choice of customisation offers and are very versatile. These are also ideal for trades because they can be customised for different rooms and properties.